Board of Directors
Recep Tayyip Erdoğan
President of the Turkish Republic
Dr. Berat Albayrak
Deputy Chairperson
Prof. Dr. Erişah Arıcan
Board Member
Hüseyin Aydın
Board Member
Salim Arda Ermut
Board Member
Mustafa Rifat Hisarcıklıoğlu
Board Member
Fuat Tosyalı
Board Member
Zafer Sönmez
Board Member and CEO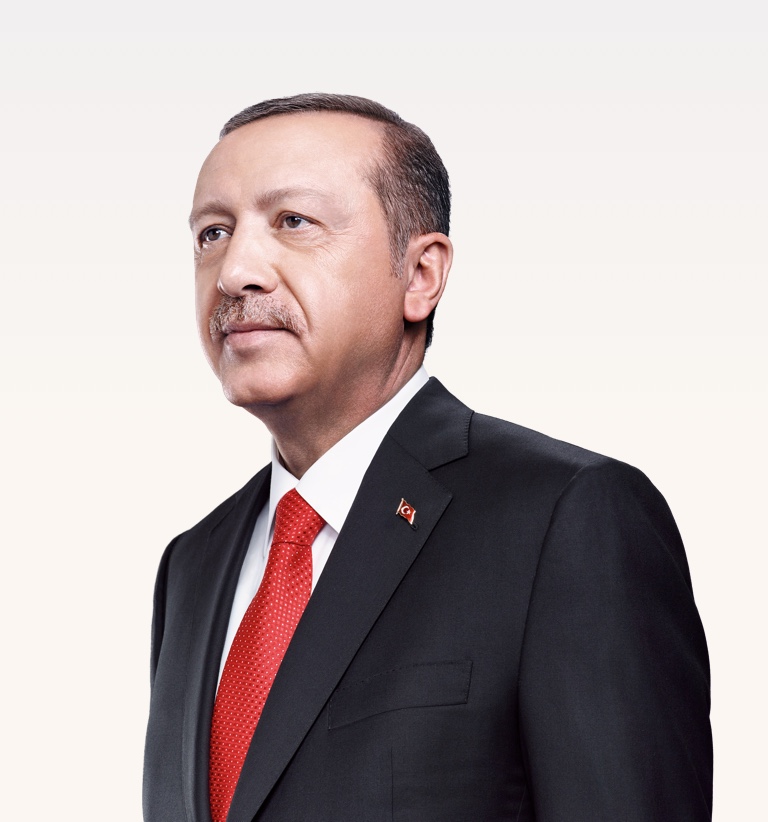 Recep Tayyip Erdoğan
President of the Turkish Republic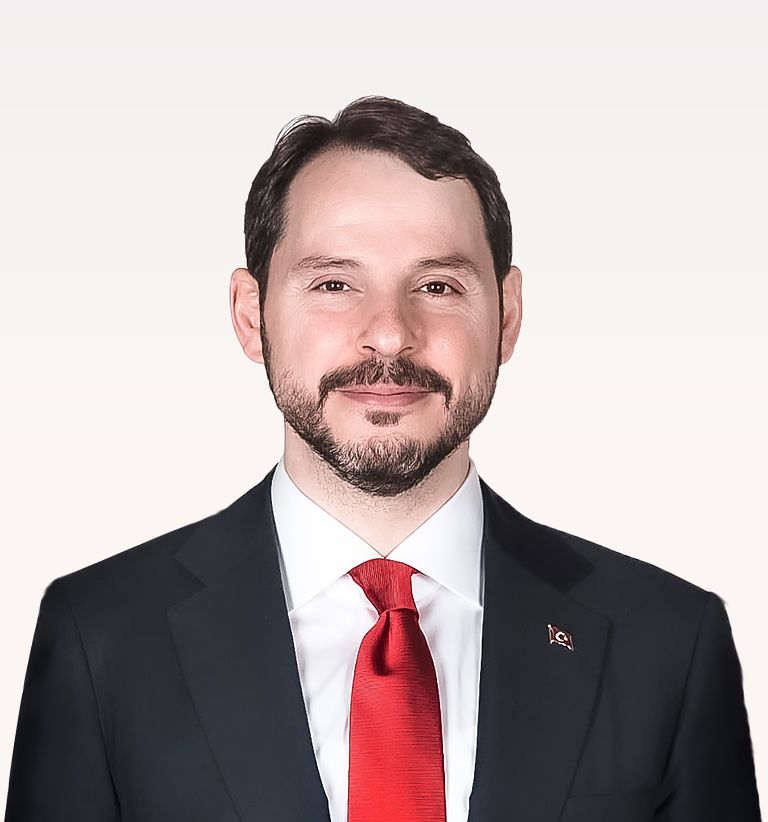 Dr. Berat Albayrak
Deputy Chairperson
Currently the Minister of Finance and Treasury of the Turkish Republic, Dr. Berat Albayrak was elected to Parliament as a 25th-26th and 27th term Istanbul Deputy, and served as Minister of Energy and Natural Resources in the 64th, 65th, and 66th terms.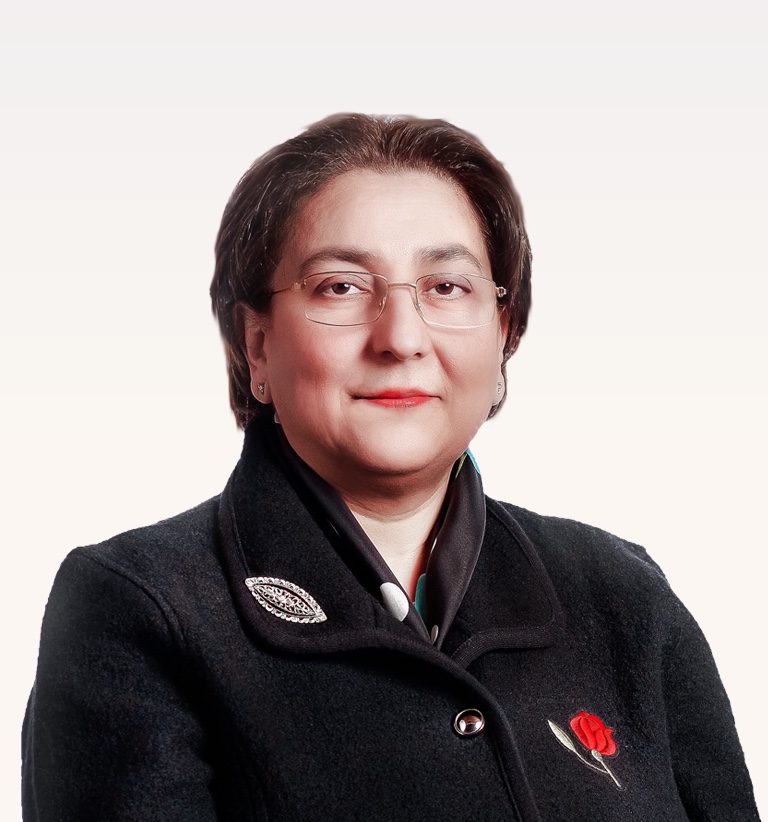 Prof. Dr. Erişah Arıcan
Board Member
Prof. Dr. Arıcan received an associate professorship degree on Economic Policy in 1999, and professorship degree at the Marmara University Banking and Insurance Graduate School in 2015. In addition to her role as the Chairperson and Board member of the Banking Department of the Marmara University Banking and Insurance Graduate School which she has carried out since 2002, Prof. Arıcan assumed the title of Marmara University Banking and Insurance Institute Banking Department Chairperson and Board member in September 2015. Ms. Arıcan has been the Chairperson of the Board of Directors of Borsa Istanbul since 27 September 2018.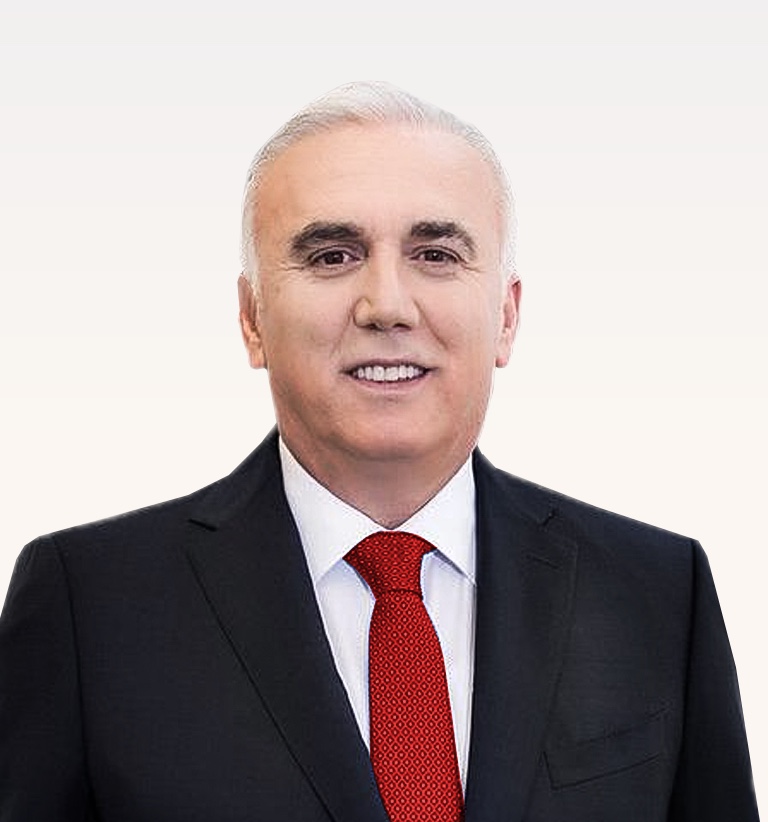 Hüseyin Aydın
Board Member
Mr. Aydın, who is the General Manager of the largest bank in Turkey and the chairperson of the Banks Association of Turkey, began his career as an Assistant Auditor at Ziraat Bank and served as a Director in various departments at Ziraat Bank until 2003. After serving as an Executive Board member at Halkbank, as a Board member at Pamukbank and as Deputy Chairperson at Ziraat Bank, Mr. Aydın was appointed as the General Manager of Halkbank between 2005 and 2011.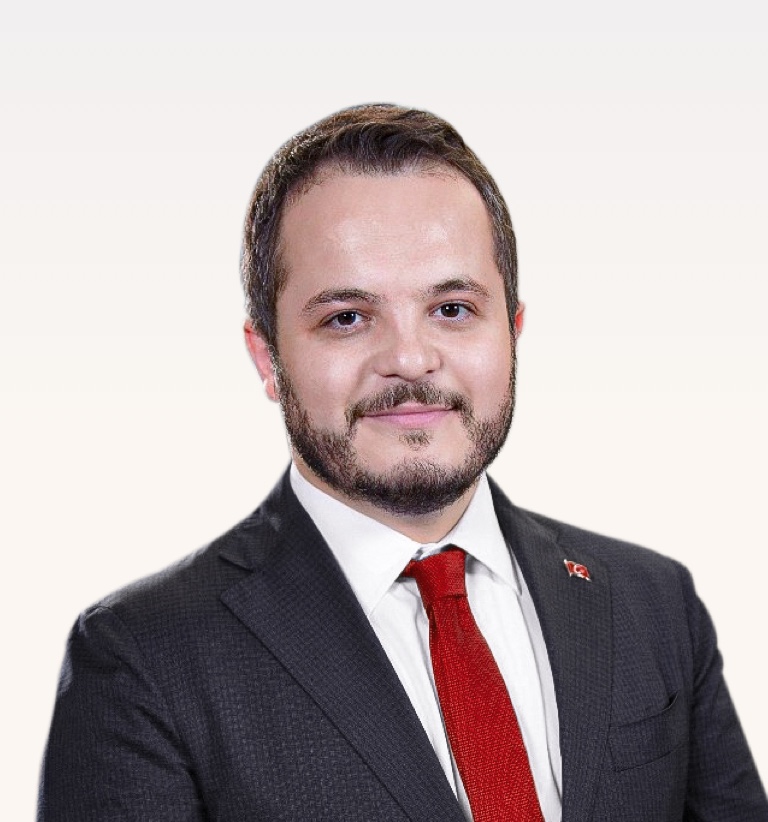 Salim Arda Ermut
Board Member
Mr. Ermut became a Press and Public Relations Consultant to the Prime Minister in 2005 after graduating from the Department of Political Science and International Relations at Boğaziçi University. Following various management positions in the Investment Support and Promotion Agency of Turkey, which he joined in 2005 as a specialist, he was appointed as the President of the Agency in 2015 until February 2020. During his tenure, he played a role in bringing various international direct investments to Turkey. He also served as the president of the World Association of Investment Promotion Agencies (WAIPA) and Board Member of the Vienna Economic Forum between 2015-2019. Mr. Ermut is a member of the board of directors at Turkey Wealth Fund, Turkish Airlines and Turkish Basketball Federation.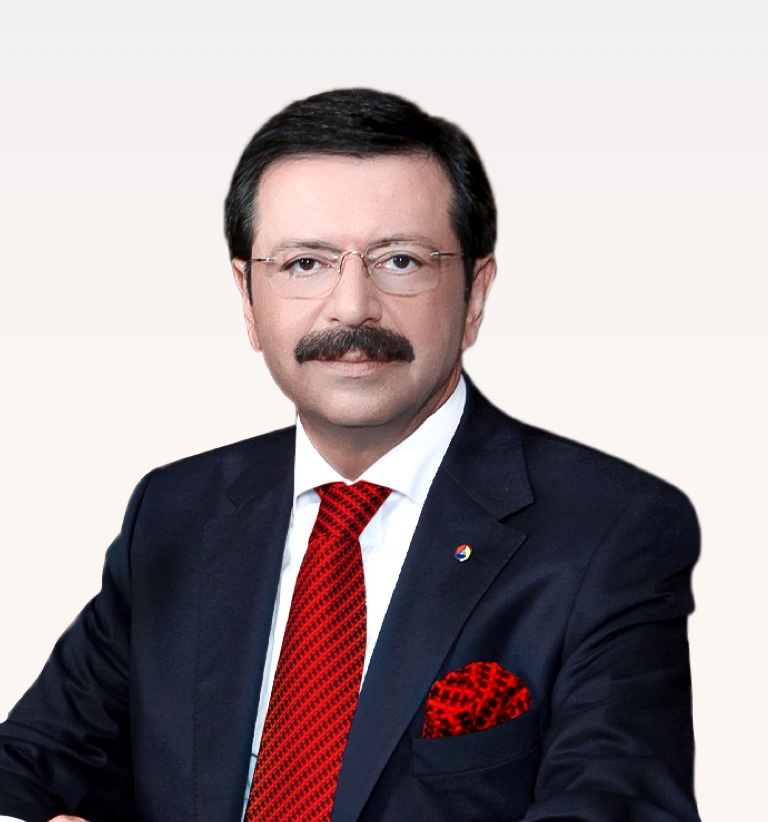 Mustafa Rifat Hisarcıklıoğlu
Board Member
Mr. Hisarcıklıoğlu has served as the President of the Union of Chambers and Commodity Exchanges of Turkey (TOBB), the largest business organization in Turkey since 2001, covering 365 chambers and commodity exchanges with 1.5 million members, and is currently the Chairperson of Eskihisar Group of Companies. Mr. Hisarcıklıoğlu, who has been decorated with Merit Badges, Honor Medals and Outstanding Service Awards by many governments and international organizations in recognition of his work and contributions to international economic development, also holds honorary doctorates awarded by a number of universities. He has worked in numerous international organizations and chamber organizations, especially EUROCHAMBRES, the ICC, the WCF, the ICCIA and the CACCI, was appointed as a member of the Board of Directors of TWF in September 2018.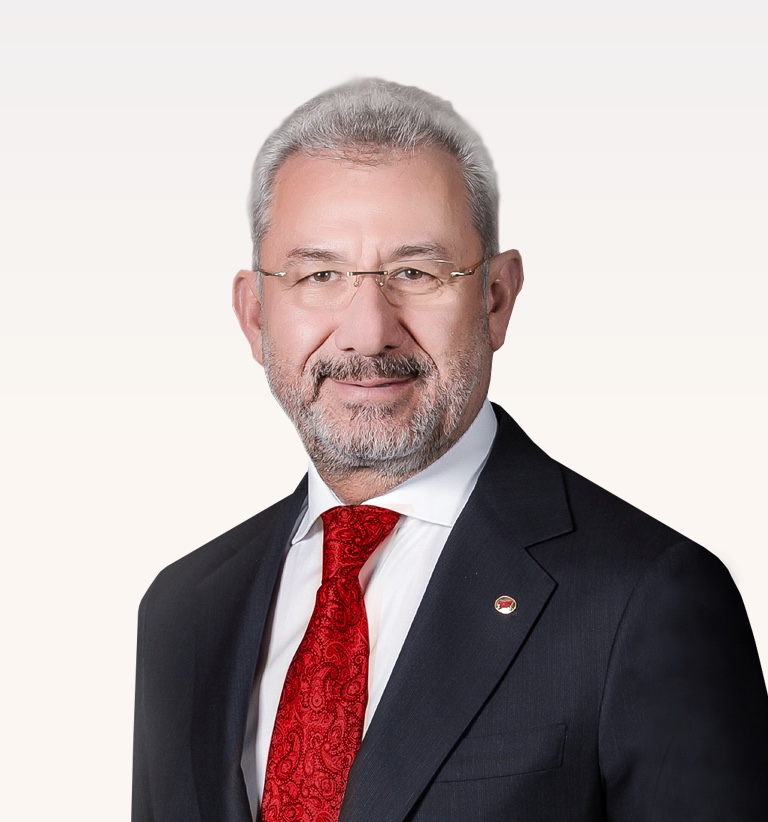 Fuat Tosyalı
Board Member
Mr. Tosyalı is the Chairperson of the Board of Directors of Tosyalı Holding, a leading iron and steel company of Turkey that realizes production in 3 different continents, exports to more than 80 countries and employs more than 10,000 people. In addition, Fuat Tosyalı maintains his duties as Chairperson of the Board for Association of Turkey Steel Producers (TÇÜD), Executive Committee Member of Foreign Economic Affairs Board (DEIK) and Chairperson of Turkey-Algeria Business Council. Mr. Fuat Tosyalı was appointed as a member of the Board of Directors of the TWF in September 2018.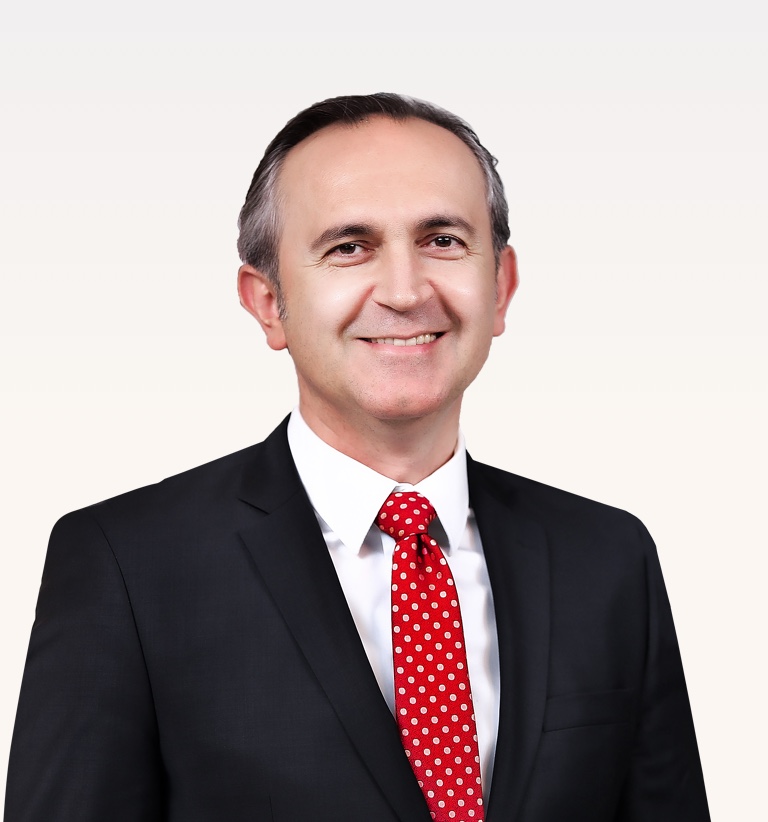 Zafer Sönmez
Board Member and CEO
As one of the most knowledgeable and experienced professionals in Turkey about Sovereign Wealth Funds, Mr. Sönmez was appointed as the Board Member and Chief Executive Officer of Turkey Wealth Fund in September 2018. Mr. Sönmez is also Deputy Chairperson at PTT, Deputy Chairperson at Borsa Istanbul and Board Member at Tüpraş. Mr. Sönmez started working at Khazanah Nasional Berhad in 2012 and established Khazanah Turkey Regional Office in 2013. He was Director at Khazanah Turkey Regional Office responsible for investments in the Middle East, Central Asia, Eastern Europe and North Africa until 2018. Mr. Sönmez also served as Board Member at Acıbadem Insurance between 2013-2018, Acıbadem Healthcare Group between 2017-2017 and Sabiha Gökçen International Airport between 2016-2018. Graduated from Business Administration Faculty of Istanbul University, Mr. Sönmez started his career at Interbank in 1997, worked at Dışbank and MNG Bank between 2000-2004 and held management positions at ABN AMRO and The Royal Bank of Scotland between 2005-2011.